On a bright but cold spring morning 16 members signed on on for what is the first run since this COVID problem hit us setting off from 'The Wong' out of Horncastle turning at Morton's HQ towards East Kirkby, just prior to the village several hundred deer could be seen laying down at the large estate enjoying the morning sunshine.
Passing by The Aviation Centre home of Just Jane we turned off towards Bolingbroke Castle into Asgard, Hundleby onto the main Lincoln road calling at Rachel's for a short stop.
Most had a cuppa, some were noticed having a hearty breakfast which looked very nice, the cafe was very busy with other motorcyclists & families.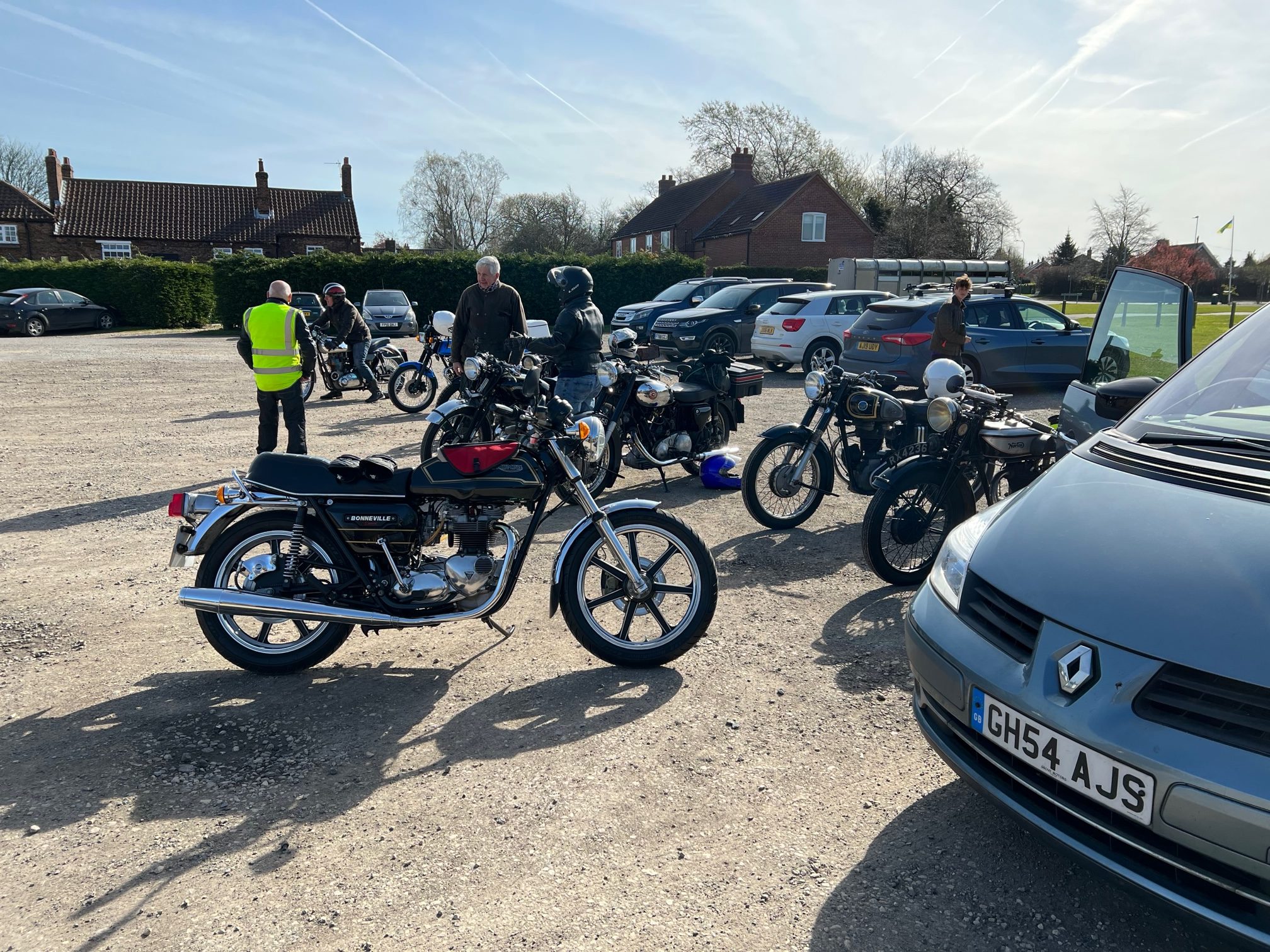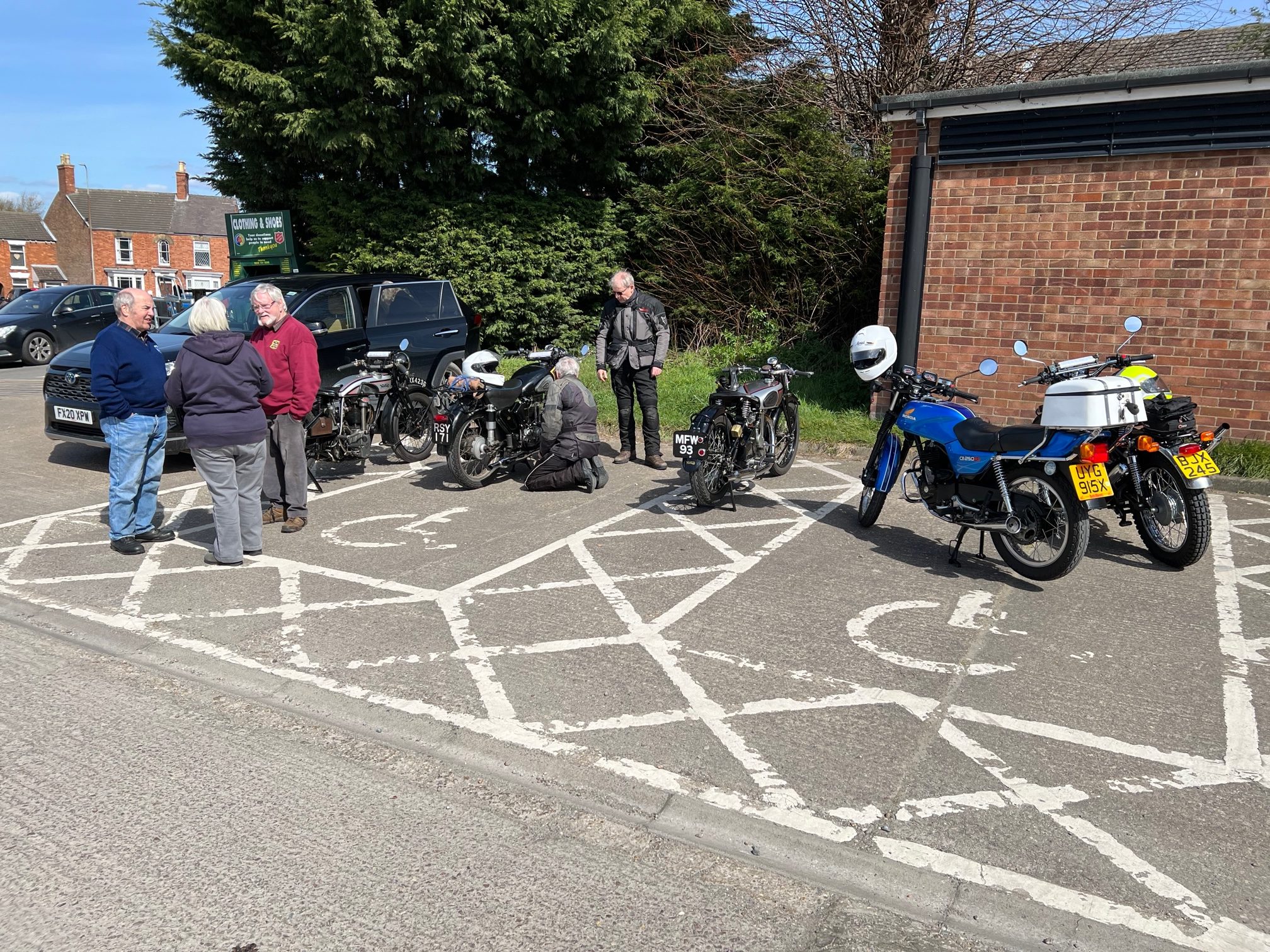 Setting out of the cafe towards Horncastle, taking the first right turn towards Harrington Brink, Brinkhill, Tetford & Worlaby onto the well known Bluestone Heath Road towards Louth heading in along 'Newmarket' to the midday stop at the cattle market car park or into town should you desire.
Leaving Louth turning towards Hillington & Scramblesby past Caldwell Park again on the Bluestone Heath road, hence the name of this run.
Once in Belchford turning to Fulletby, Winceby into Mareham taking care as it was on a road freshly dressed with grit, they must be starting early this year shortly arriving back to the start at Horncastle where those finishing there had a short natter before setting of homeward bound.
Thanks go to Stewart for excellent 65 miles route with another great day out on the Lincolnshire Wolds.